Pubblicato: Mercoledì, 27 Marzo 2019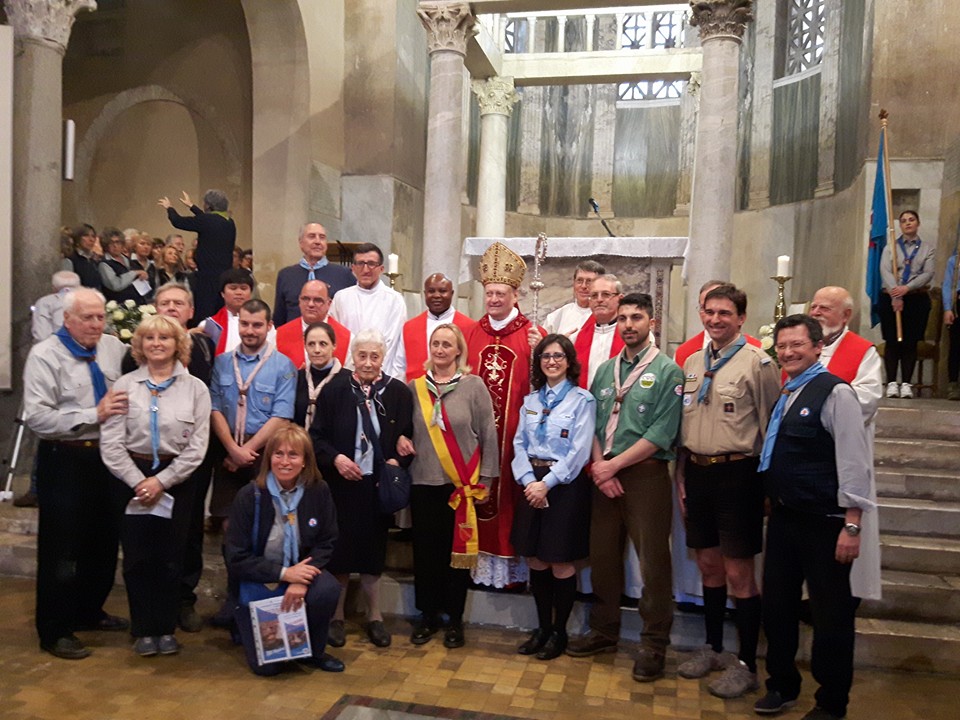 April 23 is the day of Saint George, Patron Saint of Explorers from around the world and in general of every Scout fellow.
The knight George is the symbol of courage and adventure that should characterize all of us who try to do our best in every situation. Robert Baden-Powell was also inspired by St. George and compares the explorers to the old medieval knights: for this reason before a scout promise he or she usually lives a vigil of arms just like the knights.
Every year on St. George's Day scouts of all ages meet in the church of San Giorgio in Velabro in Rome, for the renewal of the Promise scout.