Pubblicato: Giovedì, 10 Gennaio 2019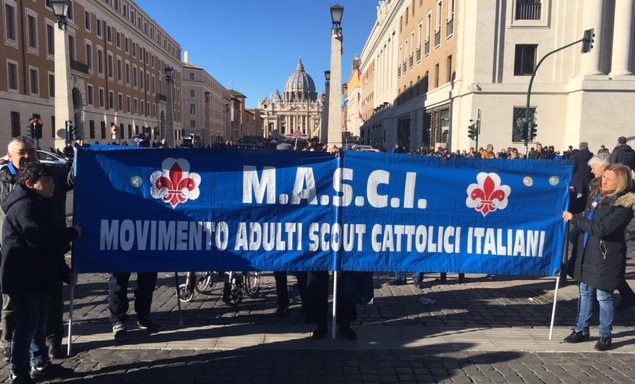 On the first day of each year the MASCI participates in the March for Peace organized by the Community of Sant'Egidio in Rome. Also last Tuesday, January 1st, therefore, under the sun of a cold Roman day, some of us met as usual at the start of Via della Conciliazione, with many young and old people from all over the world to give a testimony of Peace. Our group moved behind our blue banner with the white and red lily of our movement. Around us multicolored flags of Peace, posters with messages against all wars, signs of every kind of country.
There were the colors of the American flag with the boys and girls of Shippensburg (Pennsylvania) with their band and their majorettes; there were the faces of women of Yemen; there were the cheerful songs of the African boys; there was Uxania, a Ukrainian girl who told us about the war in her country, a war that is little talked about but that like all wars snatches children from their families and causes pain and poverty. We set off at 11am. Slowly, in joy, exchanging smiles and a few words with people asking us for information about our neckerchief, about our being scout. We arrived in Piazza San Pietro, in the arms of the wonderful Bernini colonnade a few minutes before 12. We admired the spectacular Jesolo sand Nativity made in front of the Basilica with the sand of Veneto. At 12 o'clock, Pope Francis, greeted by everyone, began the Angelus: we prayed together entrusting ourselves to the immeasurable love of Mary Most Holy Mother of God. He greeted all those who had marched for Peace, hoping for the interest and the service of politics against all wars. Touched as always, we greeted each other carrying the message of the Pope in our hearts, along our roads.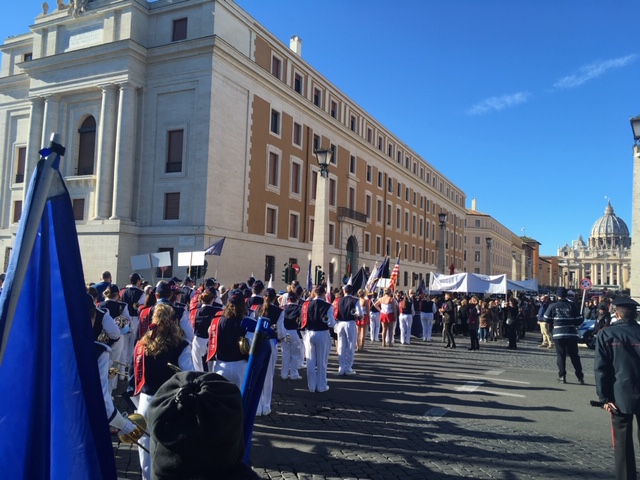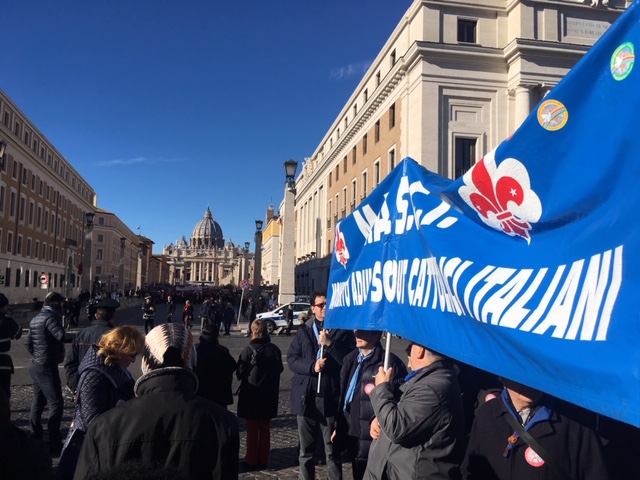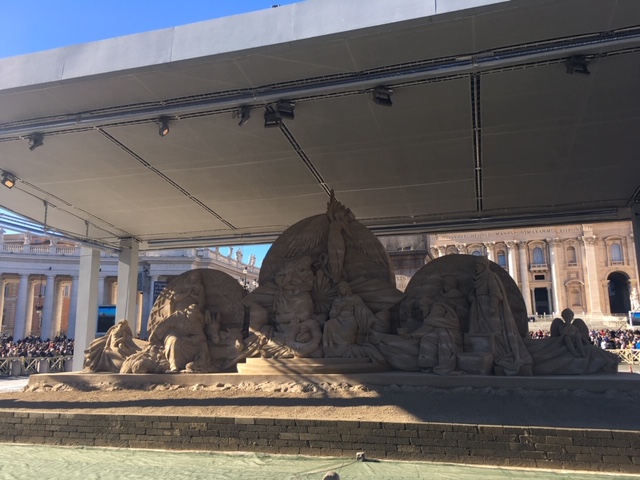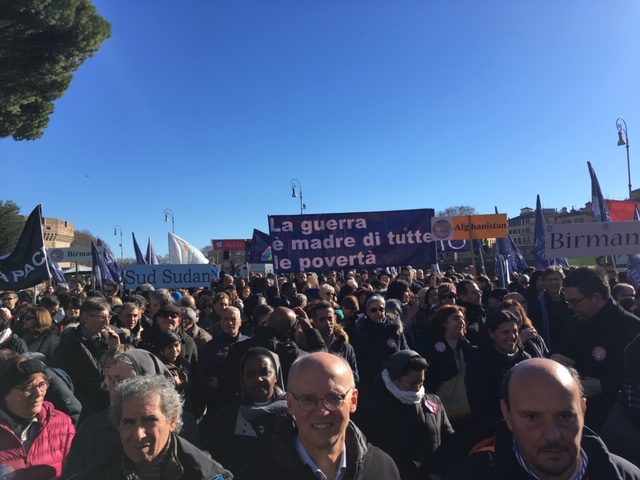 Visite: 732