Pubblicato: Mercoledì, 26 Giugno 2019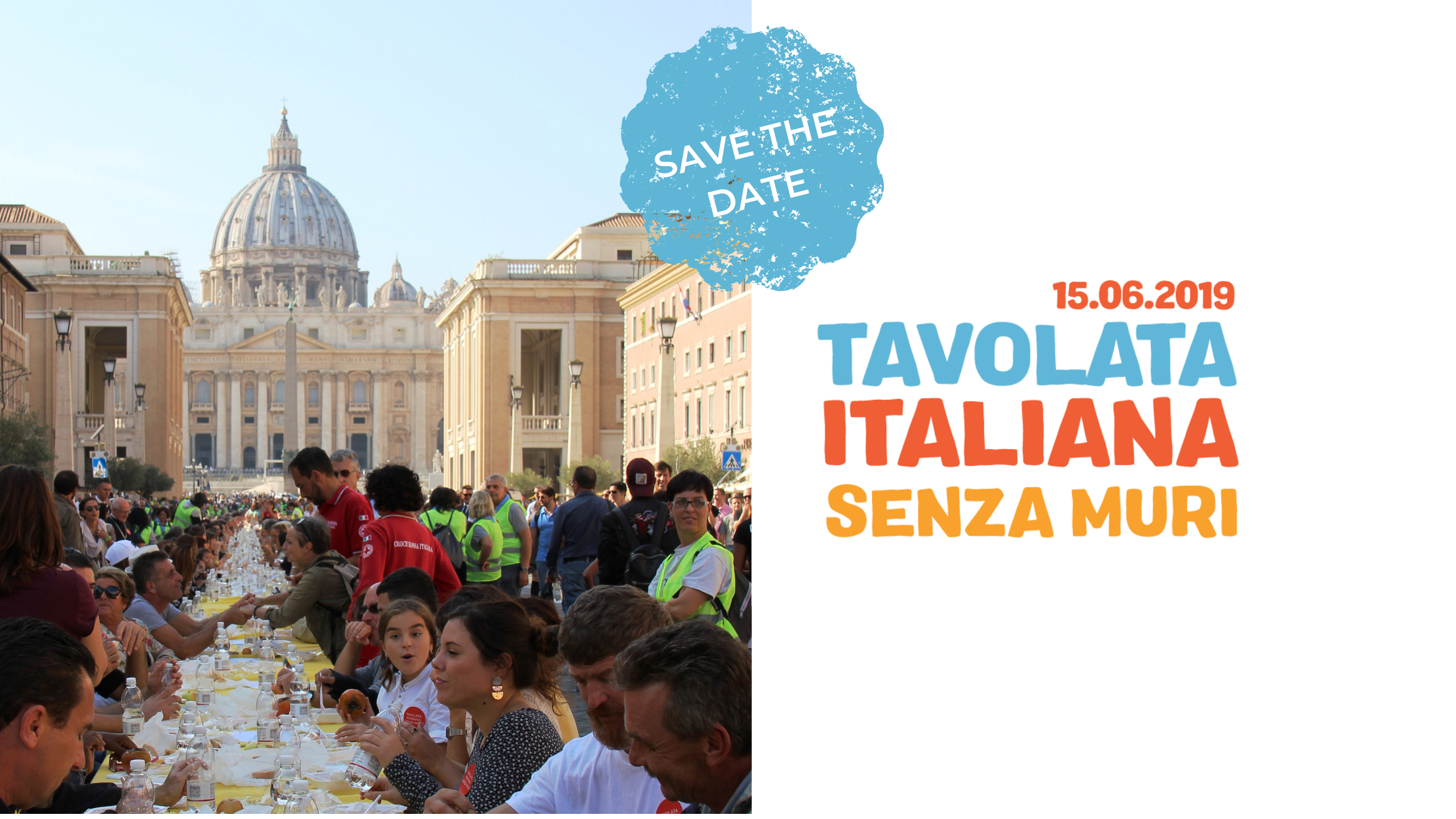 On 15 June, the national event "Tavolata italiana senza Muri", a italian tableful without walls, a sharing lunch without divisions, was held simultaneously in many Italian cities. In Lazio this special event was held in Rome and in Latina, and the "MASCI Lazio" gave its significant contribution. Two moments to demonstrate commitment to dialogue and solidarity with those who have less and those who seek a better life possibility away from their homeland. An opportunity to show that there is another Italy, welcoming and capable of inclusion and peaceful coexistence.
For the Tableful in Rome, the principal of Italy, two long rows of colored tables were set up on Via della Conciliazione opposite the Basilica of San Pietro in the Vatican, on which more than a thousand guests and volunteers sat. All together to share a frugal meal, so that through sharing and acceptance, we arrive at a fraternal and peaceful coexistence among peoples.